Nintendo Mariokart
Get behind the wheel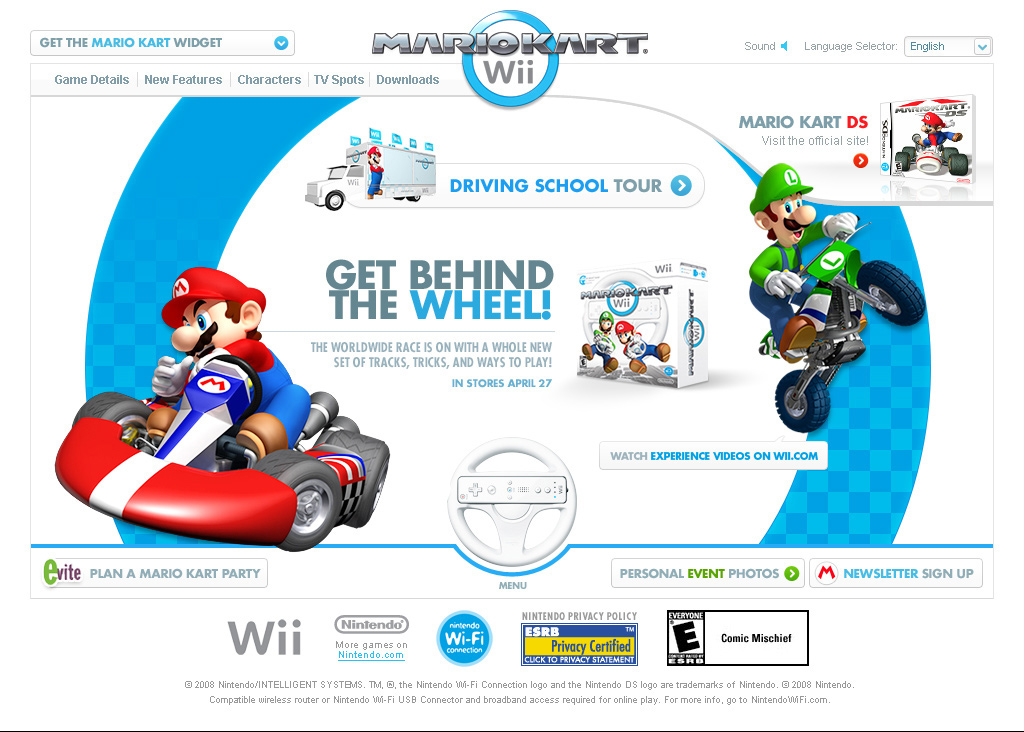 Mariokart for Wii is a truly great game, from the vibrant character design to the challenging tracks, to the fun interaction model with the wireless steering-wheel controllers.

A fun brand and game deserved a similarly fun site. We kept the basic site design bright with blue accents, and used the colorful game characters to add movement and color. To encourage exploration, we added animations and interactive elements everywhere, and came up with custom transitions for all pages.
The details
Every page had a custom layout and interaction model that was suited to the content. The result was a site that really made you want to click and explore to see all the different pages and characters.
---